It is not possible to get an electronic boarding pass in TripCase.
After you click the Check In option (available 25 hours before your flight departure) you will be re-directed to the airline's website to complete your check in through their website.

The Check In option will appear at the bottom right of the screen within your trip (web version), and it looks like this: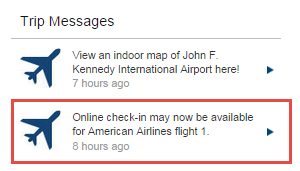 If the Check In option doesn't show in your trip, you can get your boarding pass by contacting the airline or directly in the airport on the day of departure.