TripCase notifies customers if they might be entitled to compensation for canceled and overbooked flights in the EU, based on passengers' legal rights
If TripCase identifies that a traveler may be eligible for compensation, TripCase will notify the customer by email. The email will provide the traveler with an easy way to pursue compensation by referring them to an expert in the field, AirHelp, who can assist the customer in submitting their claims
If any of your past flights were eligible for compensation, you will receive an email from flight-compensation@tripcase.com. It looks like this: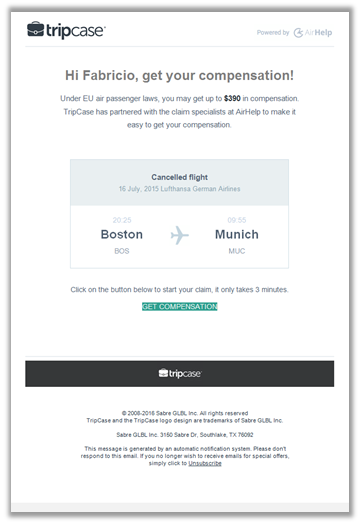 If you decide to continue with the process, just click on the Get Compensation button and you will be redirected to an AirHelp webpage. It looks like this: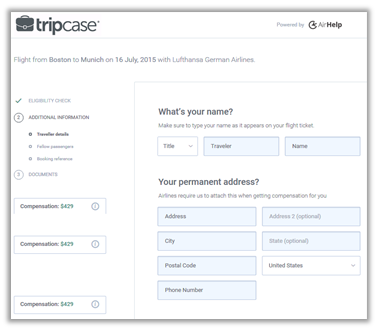 If you wish to stop receiving emails you can click the "Unsubscribe" link within the email or uncheck "Special Offers" in your Notification Settings.